"HUNGARIAN BOW MAKING" – In the workshop of Péter Benedek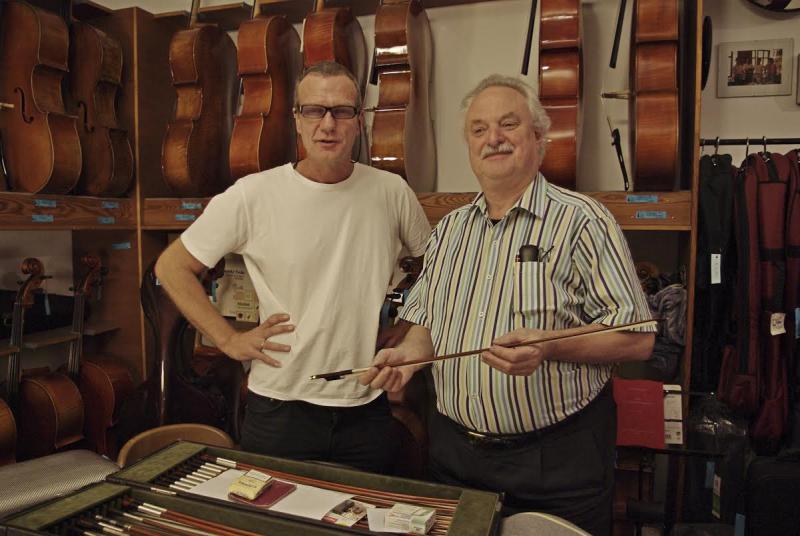 Péter Benedek is the author of the book "Ungarischer Geigenbau, München, 1997"("Hungarian Violinmaking"), the most important work on this subject.
I visited him in his shop in the heart of Munich where we had a nice chat about the different aspects of Hungarian bow making..
He donated a violin bowstick stamped Pilát Budapest and a lovely András Bergmann violin bow to our exhibition and he lent us a wonderful violin bow made by Béla Szepessy. Péter has a professional photoarchive and he allowed us to use his pictures on this page. Thank you, Péter!