Attila Szitha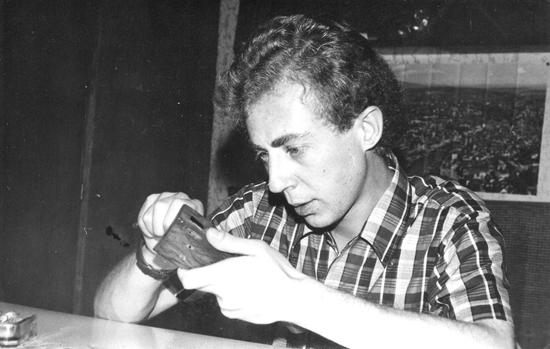 ATTILA SZITHA
1955 – Born in Karcag.
Started playing the piano at the age of four and the cello at the age of six.
Completed his secondary school studies at the Zoltán Kodály Conservatory in Debrecen. During these years he became attracted to the instrument making profession to the extent that he sought professional guidance from masters of the craft.
1979 – Qualified as a Cellist, a Cello Teacher and a Chamber Musician at the Franz Liszt Music College in Budapest, as a student of Miklós Perényi.
1980 – Worked as the principal cellist at the Szeged Symphonic Orchestra.
1981 – Was offered the role of Principal Cellist with the Toscanini Symphonic Orchestra in Parma where he has been living since.
In the meantime repairing instruments became his passion, he has also acquired the restoration techniques.
1989 – Met Giovanni Lucchi, master of bow making, who ignited his passion for the profession and gave initial support and guidance in the learning process, which after a while Szitha continued on his own.
Alongside his musical career he constructed and used his own bows. However, for nine years he regarded this profession as a hobby only.
1998 – Eventually fully committed himself to bow making, left his career as a musician and opened a workshop in Milan.
Stamp: ATTILA-MILANO