ISTVÁN KÓNYA jun. / STEFANO CONIA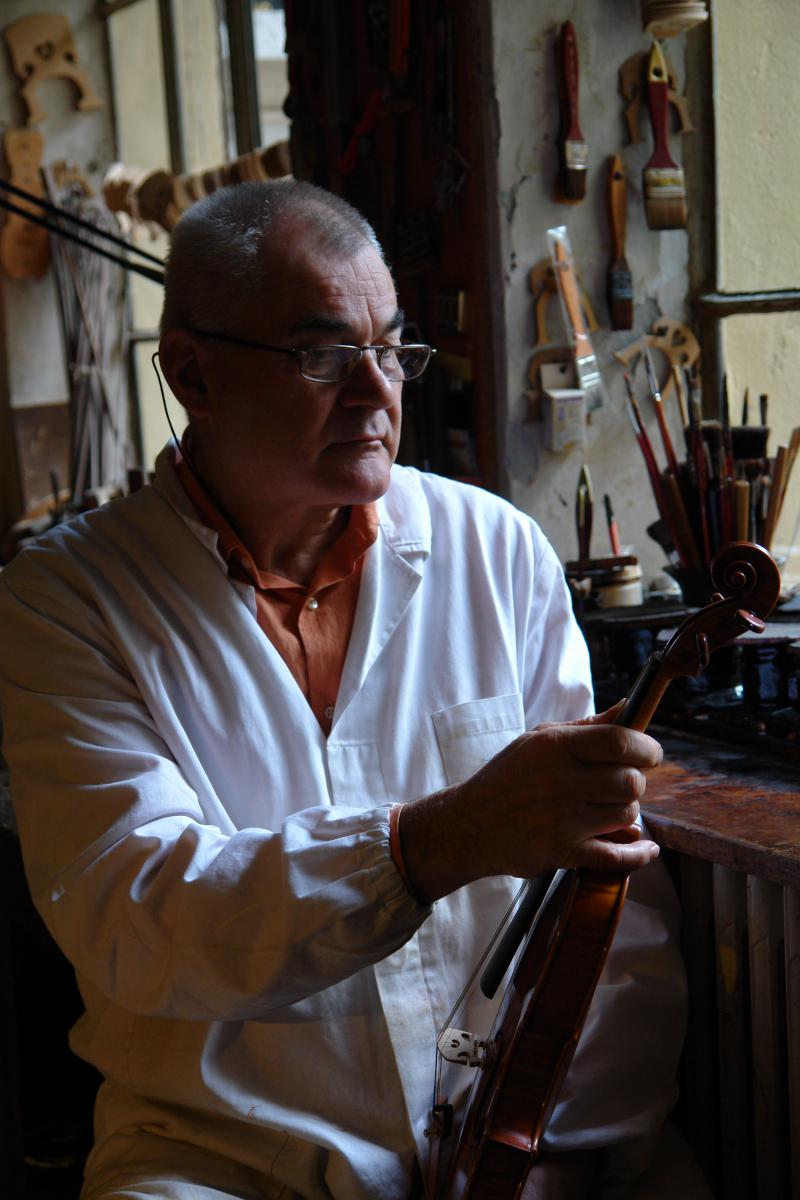 IFJ. KÓNYA ISTVÁN / STEFANO CONIA
ISTVÁN KÓNYA JR. / STEFANO CONIA
1946 – Born in Felsőgalla.
1968 – Travelled to Italy with his first violin made under his father's supervision and started his studies at the International Violin Making School in Cremona. Masters: Gio Batta Morassi and Pietro Sgarabotto. After completing his studies he worked in Master Morassi's workshop for two years.
1972 – Gained his diploma and set up his workshop on Corso Garibaldi where he has been working since then.
1976-1998 – Teacher at IPIALL. He had many students during these years including but not limited to Alfredo Primavera, Yoshiki Nakamura, Angela Styles, Riccardo Bergonzi, Mach Peter, Kagiru Soeda, Tetsuo Matsuda, Loso Károly, Paskal Hornung, Marcello Villa, Vittorio Villa, Shuichi Takahashi and Stefano Conia "il Giovane", his son.
1972-1990 – Made altogether 70-75 bows for violin, baroque violin, viola and cello.
Stamp S. CONIA CREMONA