János Lakatos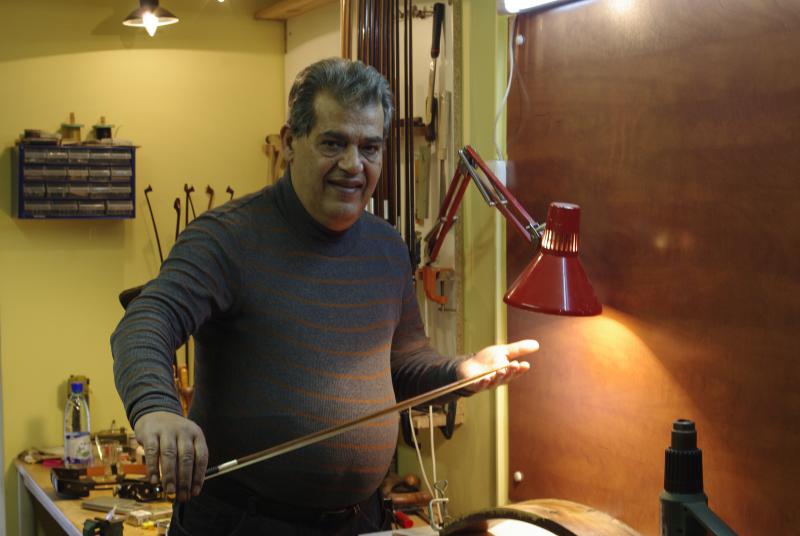 JÁNOS LAKATOS
1950 – Born in Egerszalók.
1965-1966 – Accomplished his secondary education at the music faculty of Géza Gárdonyi Secondary School in Eger.
1967 – Worked as a musician together with his father in Mezőkövesd.
1968 – Musician in Budapest.
1969-1970 – Studied clarinet folk music in the Musical Studio.
1970-to retirement – Travelling the world as a clarinet player.
1995-1998 – Learnt bow making from József Horváth while also consulting Rudolf Rigó.
1997 – Started bow making in his home in Kispest.
2013 to date – Working in his workshop in Népszínház utca.
Stamp J.LAKATOS BUDAPEST