JOSEF KUN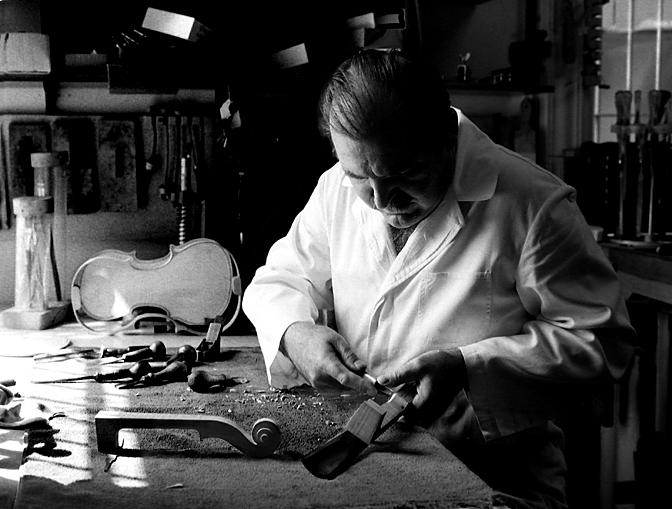 JOSEPH KUN 1930-1996
1930 – Born in Kassa.
1948-1953 - Learnt violin and bow making from Vladimir Prybil.
1956 – Gained his musical degree as a violinist..
1953-1968 – Part-time violin and bow maker while also working as a violin teacher of the Czech State Conservatory.
1968 – Emmigrated to Canada and settled down in Ottawa where he opened his own workshop. He was a successful bow maker and author of the book 'The Art of Bowmaking'. However, he was best known for developing his own violin and viola shoulder rest.
Stamps
Early bows J.KUN
From 1975 JOS.KUN OTTAWA