KÁROLY GÁSPÁR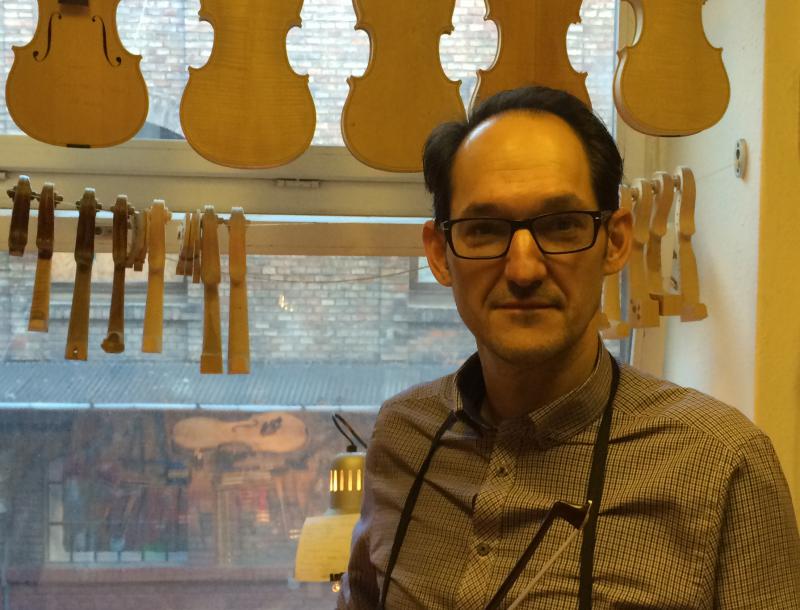 KÁROLY GÁSPÁR
1973 - Born in Budapest.
1992 - Learnt violin making from Károly Tóth and bow making from Sándor Radics in their workshop in Sashalom.
1993 (From second half) - Spent nine months working for Josef Fedra in Hague.
1994 - Gained his diploma while working for Alexander Miholics in Belgium.
He spent periods of internship at the bow making workshop of Kent John Rosenstein in Amsterdam.
1995 - Returned to Budapest and was employed as the workshop manager of István Farkas's workshop in Népszínház utca.
1997-99 - Worked as the workshop manager of the Ideal musical instrument shop in Seul and later of Mari Company in Daejeon, Korea. Primarily he was a bow maker and also constructed violins.
1999-2001 - Ran his own workshop in Budapest.
2001-2002 - Returned to Korea.
2002-2007 - Commuted between Budapest and the Czech Republic, mainly making bows added to some musical instrument repairs.
2012 - Worked in New York.
2013 - Worked in London for Bridgewood&Neumann and later as a freelancer.
2014 to date - Working in his workshop in Mária utca, Budapest.
Stamp K.GASPAR A PEST