KÁROLY PÉTERI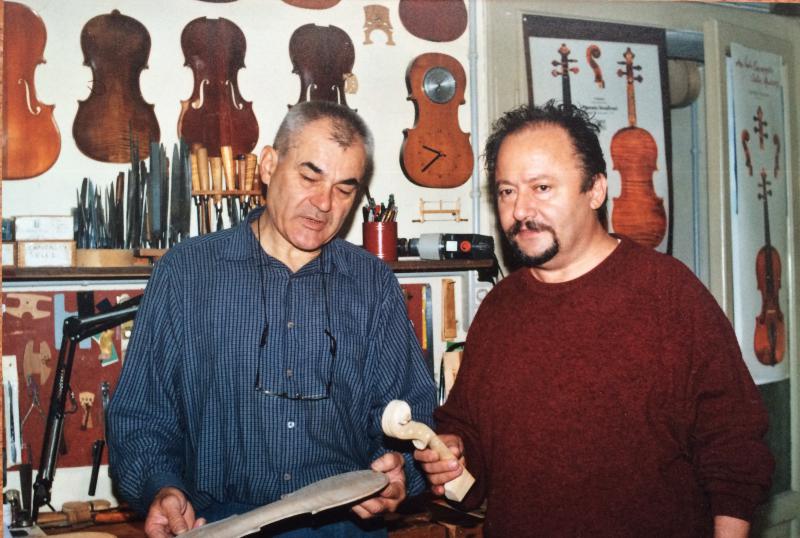 Stefano Conia és KÁROLY PÉTERI
KÁROLY PÉTERI
1955 – Born in Debrecen.
1974 – Finished his secondary education.
1976 – He gained his certificate as a watchmaker, in 1980 as an electrotechnican and in 1982 as an electrical mechanic.
Beginning of 1980s – Started making violins alongside his full-time job.
1982-1989 – Improved his professional skills under the guidance of István Balázs.
1989-1994 – Studied at the International Violin Making School (IPIALL) in Cremona as an apprentice of Vincenzo Bissolotti. Further masters in Cremona: Gio Batta Morassi, Massimo Negroni, Stefano Conia and Claudio Amighetti.
1991-1993 – Studied at the Bow Making School in Cremona (C.F.P. Regione Lombardia di Cremona) Masters: Giovanni Lucchi, Emilio Slaviero.
1994 to date – Working in his workshop in Miskolc. He makes violins, violas and cellos as well as bows.