LÁSZLÓ VÁRADY-SZABÓ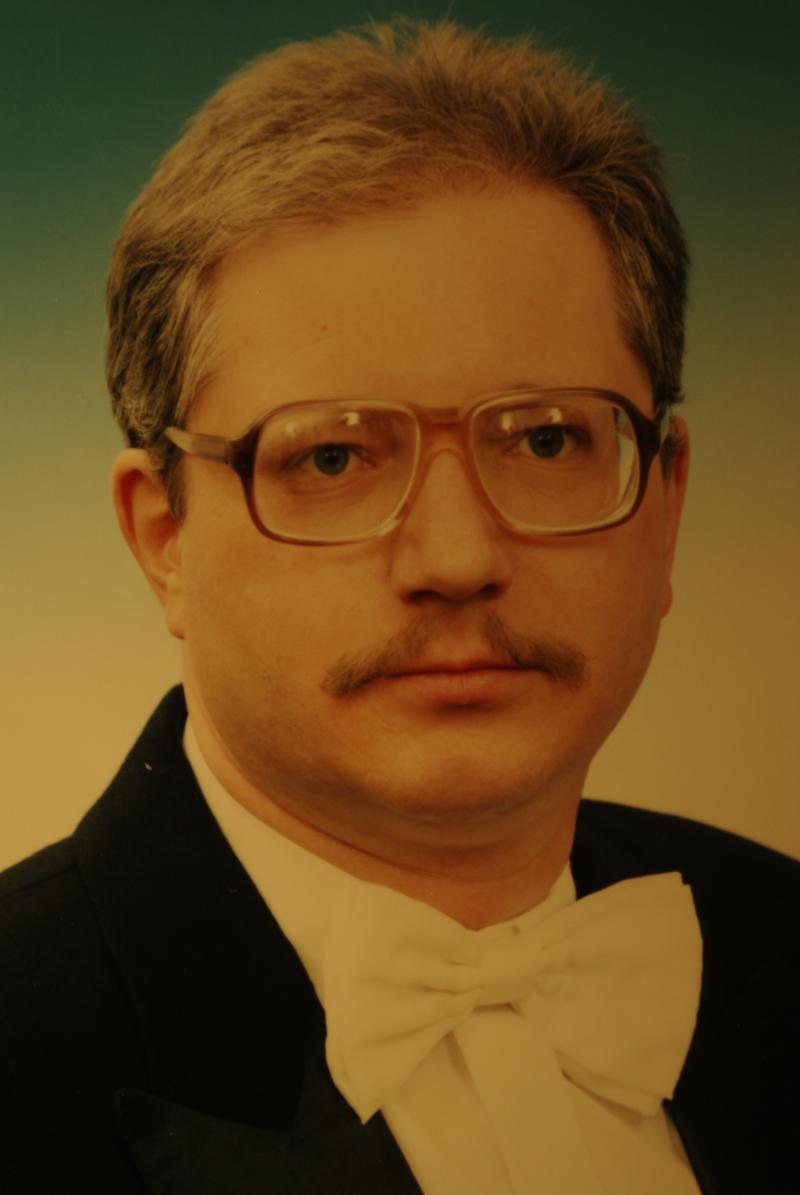 LÁSZLÓ VÁRADY-SZABÓ
1975 – Accomplished his secondary education as a double bass student at the Zoltán Kodály Conservatory in Debrecen.
1978 – Qualified as a Double Bass Teacher at the Franz Liszt Music College in Debrecen.
1976 – Double bass player of the MÁV Philharmonic Orchestra in Debrecen, later known as Debrecen Philharmonic Orchestra, today as Kodály Philharmonic Orchestra.
1985 – First contact with bow making. As an active double bass player he was unsatisfied with the frog of his bow, so he produced several new frogs himself continuously improving them.
1988 – Created his first bow. First he made only double bass bows, then violin, viola and cello bows as well.
He makes exclusively modern bows, uses pernambuco, sometimes experiments with snakewood.
Stamp: VÁRADY-SZABÓ L. with the family crest on the frog.