PAUL SADKA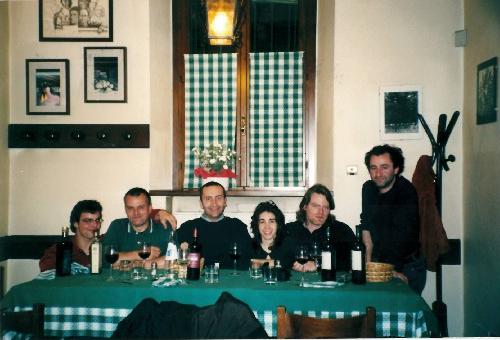 Kovács Tibor, Emilio Slaviero, Lorenzo Lazzarato, a hölgy ismeretlen, Martin Sonnenberg, PAUL SADKA.
PAUL SADKA
1966 - Born in Buckingham,UK.
1991-1994 - Trained as a professional cellist at the Trinity College of Music, London and completed photography studies at the same time.
1994-1995 - Learnt bow making from Noel Burke in Ireland then continued his studies in Cremona.
1996-1998 - Worked in the South of France.
End of 1998 - Came to Budapest and worked in Bence Holló's workshop in the first year.
2000-2003 Ran his own workshop in Budapest.
2001 Won a merit award at the Bow Making Competition of the International Cello Festival in Manchester.
2004-2009 - Worked with Jan Bartos in Paris.
2009 to date - Working in Cornwall, England in his own workshop.
2010 - Won three gold medals (violin, viola and cello) at the competition of the Violin Society of America.
Stamp: P.SADKA