PÉTER DARÓCZI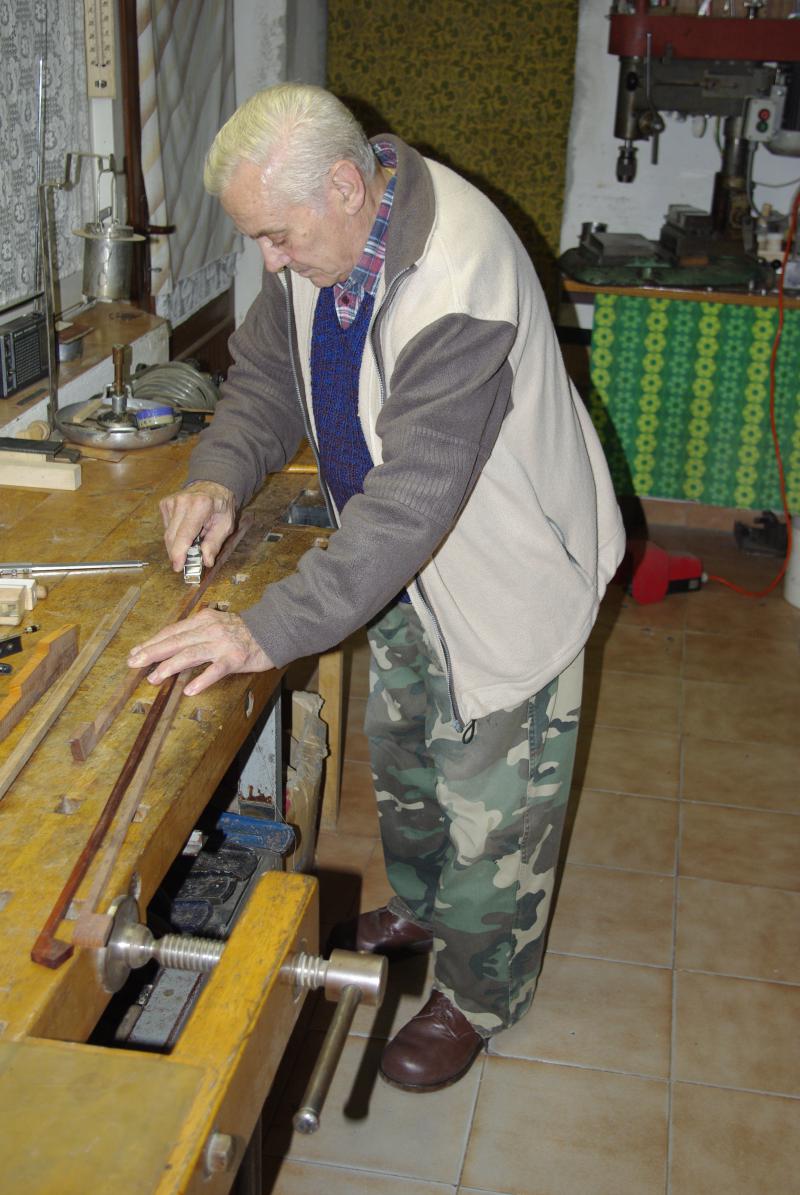 PÉTER DARÓCZI
1934 – Born in Szeged.
1953 – Started working for the Musical Instrument Factory in Szeged, learnt violinmaking under the supervision of Lajos and Miklós Sebők.
1957 – btained his vocational qualification.
1982 – Started running his own workshop on Hunyadi János sugárút while still working full time for the musical factory.
As a craftsman he fully equipped his workshop with machines made by himself.
He planes his bows octagonal, he buys ready-made frogs and doesn't use a stamp.