"THERE IS NO HUNGARIAN BOW MAKING SCHOOL" - Klaus Grünke, Bubenreuth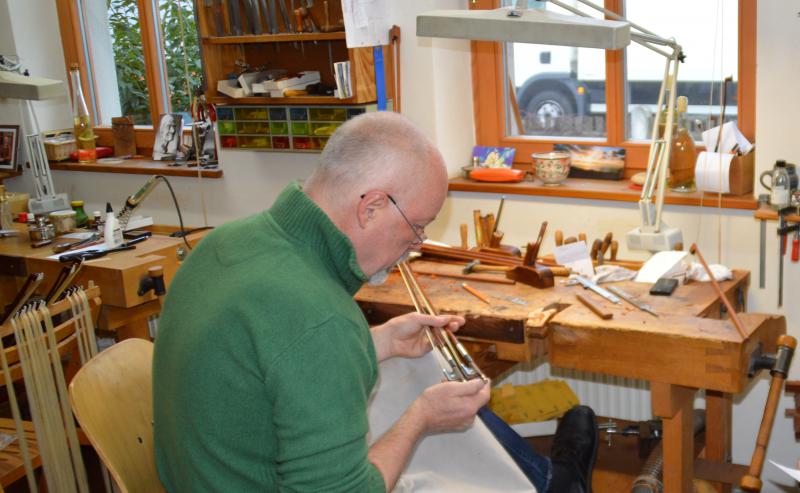 Klaus Grünke is not only an excellent bow maker, but he is also one of the most important experts on German bow making and co-author of the book "GERMAN BOW MAKERS".
After having a nice dinner with Klaus the next morning I visited him and his brother, Thomas in their workshop.
In bow making there are three schools, the French, the German and the English school. Most old Hungarian bows show the stylistic elements of the German influence. I asked Klaus to help me to seperate bows, which are surely made by German workshops and Hungarian makers only stamped them from those which might have been made in Hungary.
Klaus examined every detail of all the bows I brought him and I got all the information I needed to continue this project. It was a great experience listening to him.
After we finished with the Hungarian bows, Klaus showed me some amazing examples of old German bow making. One of them was a violin bow made by Heinrich Knopf for Nikolaus Kittel. Thank you for everything!