TIBOR KOVÁCS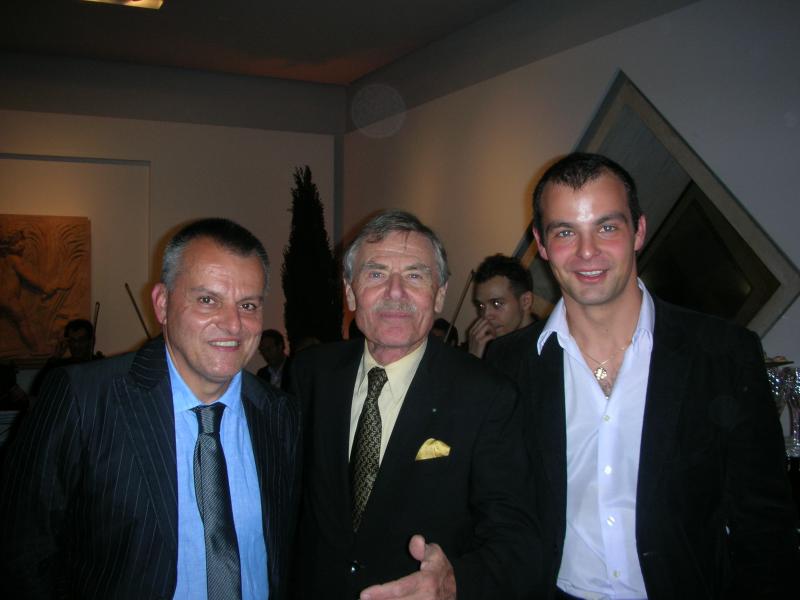 Emilio Slaviero, Bernard Millant és Tibor Kovács
TIBOR KOVÁCS
1980 - Born in Bratislava. Following the traditions of his musician family he learnt to play the violin and ever since he has been passionate about this instrument. He spent most of his childhood in Spain.
1996 - Started his studies at the International Violin Making School in Cremona (I.P.I.A.L.L) and at the same time gained admission to the Bow Making School of Cremona (C.F.P. Regione Lombardia di Cremona)
1998 - Obtained his Diploma of Bow Making. From this year he acquired the techniques of modern and baroque bow making and restoration under the direction of his master, Emilio Slaviero. His fellow students were Paul Sadka and Lorenzo Lazzarato there.
2001 - Gained his Diploma of Violin Making after a few years of professional practice 2003-2006 Worked as an assistant to Jean Francois Raffin in his workshop in Paris, where he perfected his style and techniques. His colleagues at the Raffin workshop included Alexander Aumont and Arthur Dubroca.
2006 - Worked in Italy for two years to improve his skills, then while tarvelling in South-America and Europe he conducted several courses.
2011 - Settled down in Paris where he set up a partnership with violin making master Guy Coquez and has been working on Rue de Rome.